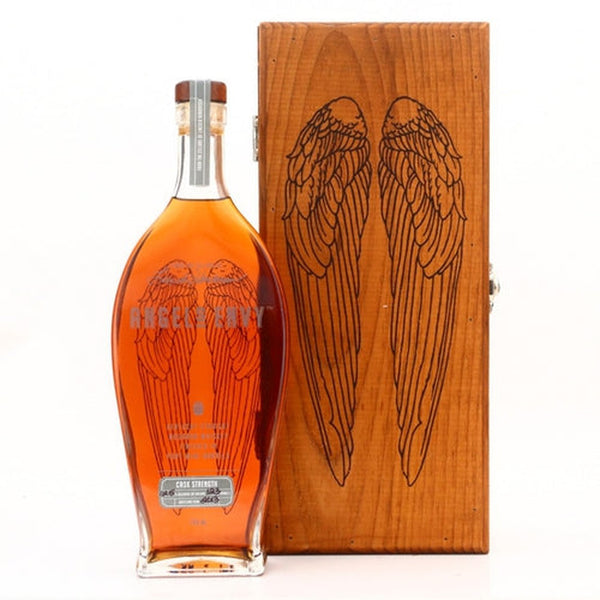 Angel's Envy Cask Strength Limited Edition 2013 - 750ml
Only 4000 bottles were released.
Ranked the "Best Spirit in the World" by Spirit Journal in 2013, Angel's Envy Cask Strength Bourbon Finished in Port Barrels is unlike any whiskey you've ever tried. Angel's Envy is releasing a very limited number of bottles of our award-winning Cask Strength this year, so don't miss your chance to pick up a bottle or two of this rare and delicious spirit.
For those unfamiliar, Angel's Envy is a bourbon made from 4- to 6-year old stock, finished for 3 to 6 months in Port barrels. Normally an 86.6 proof whiskey, this cask strength release hits 123 proof.
There's so much depth of flavor here and so much to explore. First comes a very deep sweetness, driven by burnt sugar and deep raisin notes. (Of course, there's plenty of alcohol to work your way through, too.)
On the palate, the whiskey takes on deeper, more nefarious notes. Heavy wood char, prune, roasted nuts, and a lasting, wood-driven finish. It really spins the AE formula on its head. In the standard bottling the wood comes first, the raisiny Angel's Envy Cask  sweetness after. Here it's sugar, then wood. How does that happen? Ah, what a country.