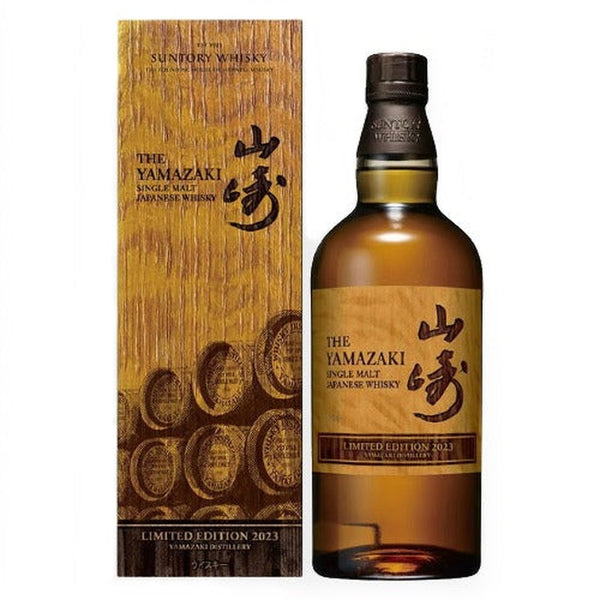 Yamazaki 2023 Limited Edition Single Malt Whisky - 700ml
The Yamazaki 2023 Limited Edition boasts a rich and lustrous amber hue, inviting enthusiasts to explore its depth and character. On the nose, it offers a captivating bouquet of aromas, including notes of ripe orchard fruits, such as apples and pears, complemented by hints of honey, vanilla, and delicate floral undertones.
The palate is a sensory journey, with layers of flavors unfolding delicately on the tongue. The initial sip reveals a velvety texture and a delightful fusion of fruitiness and sweetness. Lush flavors of tropical fruits, citrus, and caramelized sugars mingle with gentle spice notes, showcasing the whisky's complexity and balance.
The finish is long-lasting and satisfying, leaving a warm and lingering sensation. Subtle oak influences emerge, bringing forth gentle tannins and a touch of smokiness, enhancing the overall depth and providing a captivating finale to the tasting experience.