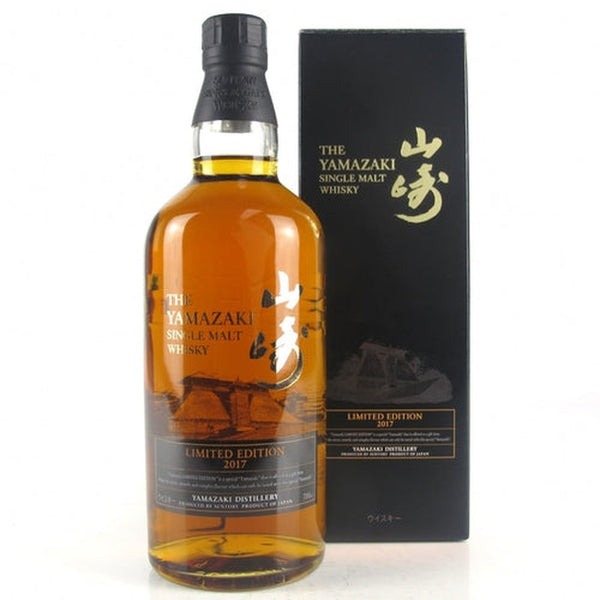 Yamazaki 2017 Limited Edition Single Malt Whisky - 700ml
Created by Suntory Chief Master Blender Shinji Fukuyo, the Yamazaki 2017 Limited Edition Whisky blends several single malts from the distillery which have been matured in a variety of casks, some aged for over 20 years.
Suntory has withheld specific details on the bottling, but if the previous Limited Edition releases are anything to go by then this will be another brilliant blend! This no age statement whisky is packaged in a beautiful collector's bottle which features images of the distillery and kanji characters for Yamazaki in gold.
TASTING NOTES:
The nose is similar to Yamazaki 18 Years, with strawberry jam and melon fruity and sweet flavor.
COLOR: Red amber
NOSE: Sweet, matured strawberry, melon, cream, hint of cacao
PALATE: Smooth sweet, acidity, matured persimmon and mandarin
FINISH: Woodiness, spicy, long finish