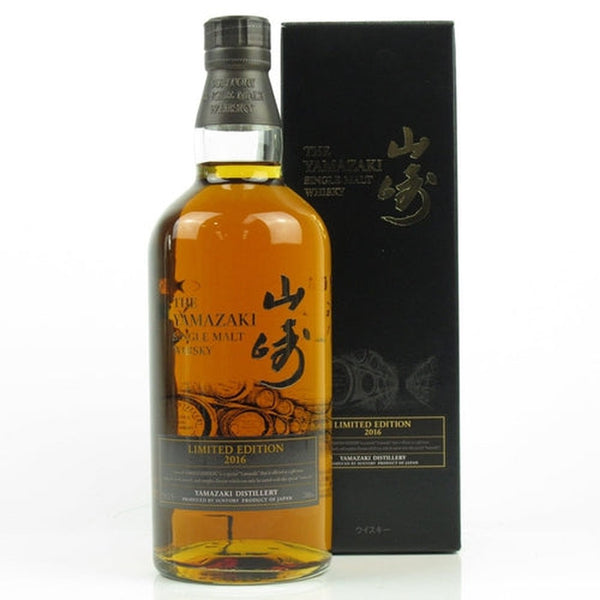 Yamazaki 2016 Limited Edition Single Malt Whisky - 700ml
The Yamazaki 2016 Limited Edition is an extremely rare Japanese single malt whisky.  Created by Suntory Chief Master Blender Shinji Fukuyo, the Yamazaki Limited Edition 2016 blends several single malts from the distillery. The blend features whiskies that have matured over 20 years in European oak ex-sherry and port casks, expertly combined with younger single malts drawn from American oak from ex-Bourbon casks.
The Yamazaki 2016 Limited Edition whisky is packaged in a beautiful collector's bottle which features images of the Yamazaki's barrel halls and kanji characters for Yamazaki in gold.
Bottled at 43% the Limited Edition 2016 displays the classic Yamazaki characteristics including tropical fruits, citrus, and subtle oak overtones with a delicate and very smooth texture.
TASTING NOTES:
The smell is similar to Yamazaki 18 Years, with strawberry jam and melon fruity and sweet flavor.
COLOR: Red amber
NOSE: Sweet, matured strawberry, melon, cream, hint of cacao
PALATE: Smooth sweet, acidity, matured persimmon and mandarin
FINISH: Woodiness, spicy, long finish