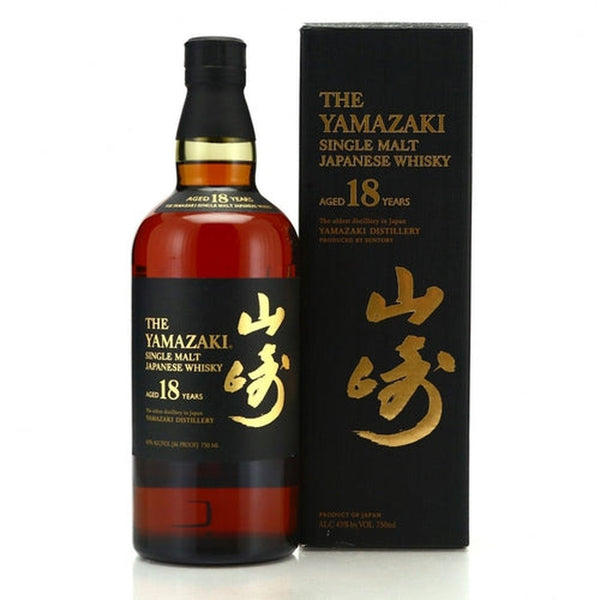 Yamazaki 18 Year Old Single Malt Whisky - 750ml
Yamazaki 18 is a premium Japanese whisky produced by Suntory, one of the oldest and most respected whisky distilleries in Japan. It is a single malt whisky, meaning that it is made entirely from malted barley and distilled at a single distillery.
Yamazaki 18 is aged for a minimum of 18 years in a combination of different types of oak casks, including American, Spanish, and Japanese oak. This aging process imparts a rich and complex flavor profile to the whisky, with notes of honey, dried fruit, caramel, vanilla, and a subtle hint of peat smoke.
The whisky has a smooth and velvety texture, with a medium body and a long, satisfying finish. It is best enjoyed neat or with a few drops of water to unlock its full flavor potential.
Overall, Yamazaki 18 is widely considered to be one of the finest whiskies produced in Japan and is highly sought after by whisky connoisseurs around the world.
YAMAZAKI 18YEARS OLD
Color:  deep amber

Nose:  raisin, apricot, cafe au lait, 

  Mizunara

(Japanese oak)

Palate: blackberry, strawberry jam, dark chocolate

Finish:  long, spicy, smooth