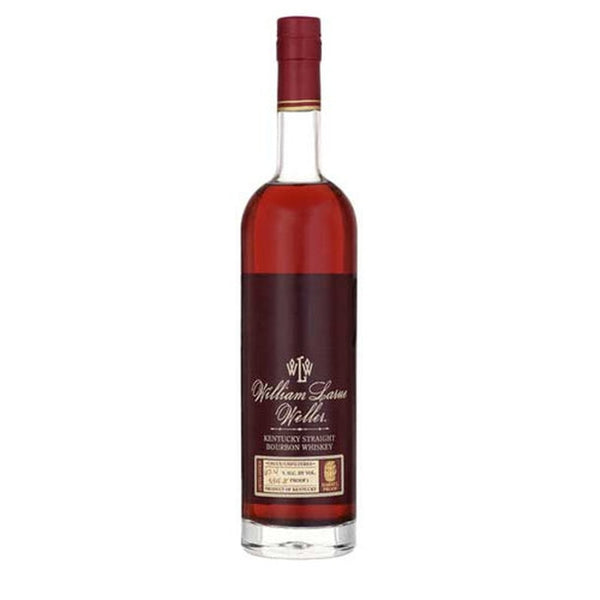 William Larue Weller 2012 BTAC - 750ml
William Larue Weller 2012 was distilled in the spring of 2000, spending 12 years and 4 months in the barrels before being bottled at 61.7% / 123.4 PROOF. The selected 49 barrels came from the second and fourth floors of warehouses P and I. 56.6 % of the original whiskey was lost to evaporation and it is estimated that only 5,689 bottles were produced.
William Larue 2012 Weller Kentucky Straight Bourbon Whiskey Tasting Notes
Nose: Masses of butterscotch scattered with crush black peppercorns and a generous helping of vanilla.
Palate: This Bourbon really opens up when it hits the tongue, releases jammy flavors and sweet notes of custard with a pleasing spiciness at the back of the mouth.
Finish: This Bourbon boasts a long finish of vanilla, toffee, and an intense spicy character.