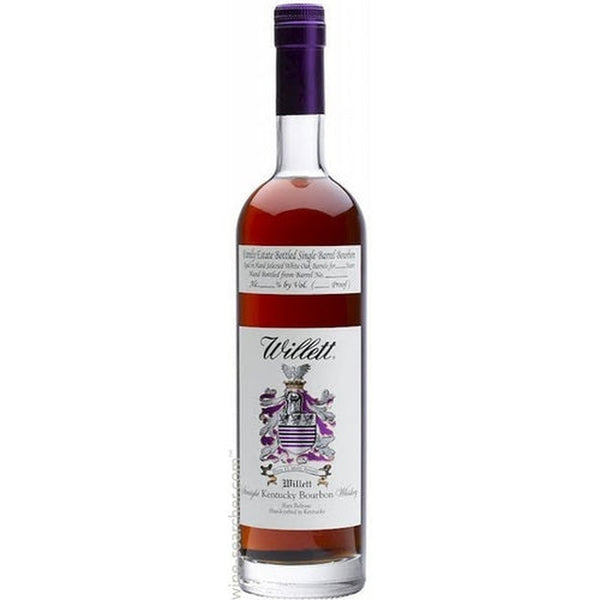 Willett Family Estate Bottled Single-Barrel 12 Year Old Barrel 761 - 750ml
One of the highly sought after 700 series
Nose:  Cinnamon and cocoa; canned pear sweetness, cherry and raspberry; fresh sawed oak; a bit of heat but no burn.
Palate:  Much more of a delicious, but unique, canned pear sweetness, like drinking the sugary syrup once the fruit is removed.  This drinks way under proof, much like a 95-100 proof pour.  The palate is thick and creamy, but not in the least oily.
Finish:  Retreating syrupy sweetness followed by butterscotch, baking spices and cocoa.