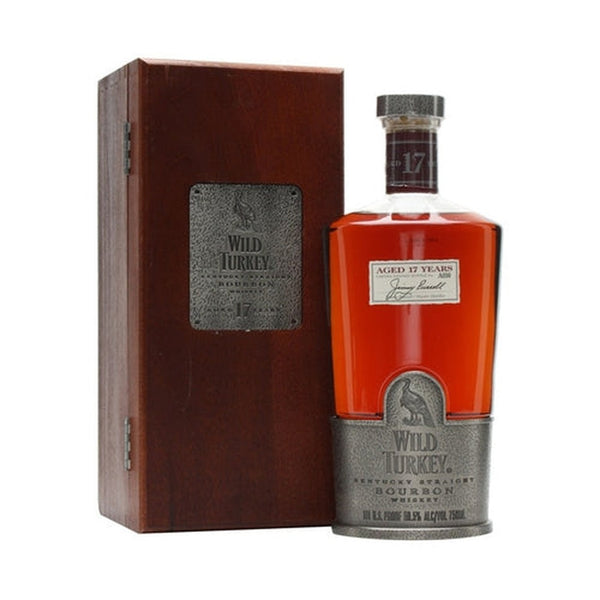 Wild Turkey 17 Year KSBW 2001 Limited Edition - 750ml
This was a limited Japan release only from 2001.  Only 5000 bottles were ever released.

"We are proud to present this exclusive limited edition release of Wild Turkey 17 Year Old Bourbon.  Many years ago, I hand-picked a few barrels and set them aside for this rare and exceptional bourbon.  Each bottle is individually numbered, and should provide extraordinary pleasure to the fortunate few who have secured a bottle".  
       – Jimmy Russell