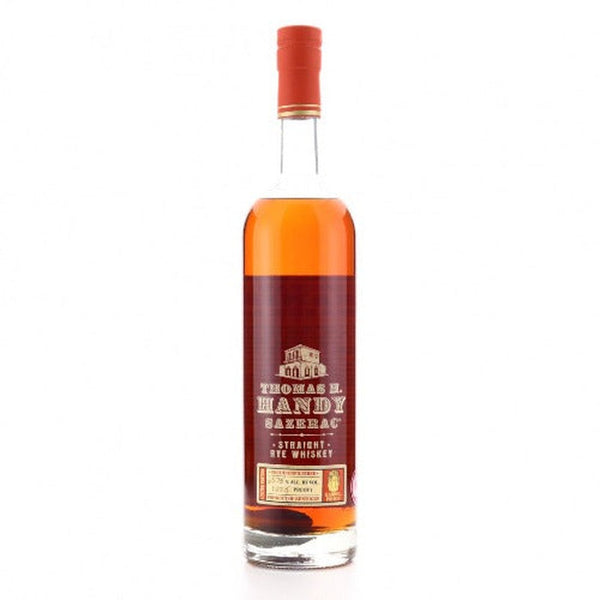 Thomas H Handy Sazerac Rye 2008 - 750ml
The 2008 Thomas H. Handy Rye is a premium American whiskey that is highly regarded among whiskey enthusiasts and collectors. It is part of the annual Buffalo Trace Antique Collection, known for its exceptional quality and limited availability.
In terms of flavor profile, the 2008 Thomas H. Handy Rye delivers a bold and robust taste experience. On the nose, it exudes enticing aromas of spicy rye, toasted oak, and hints of caramel. As you take a sip, you'll be greeted by a delightful interplay of flavors, including cinnamon, cloves, dark chocolate, and a touch of vanilla. The high rye content brings a peppery kick, creating a harmonious balance between sweetness and spice.
With its full-bodied nature and 64.2% ABV (alcohol by volume), this rye whiskey packs a punch and offers a warming sensation as it coats your palate. The finish is long and satisfying, leaving behind lingering notes of oak and spice.