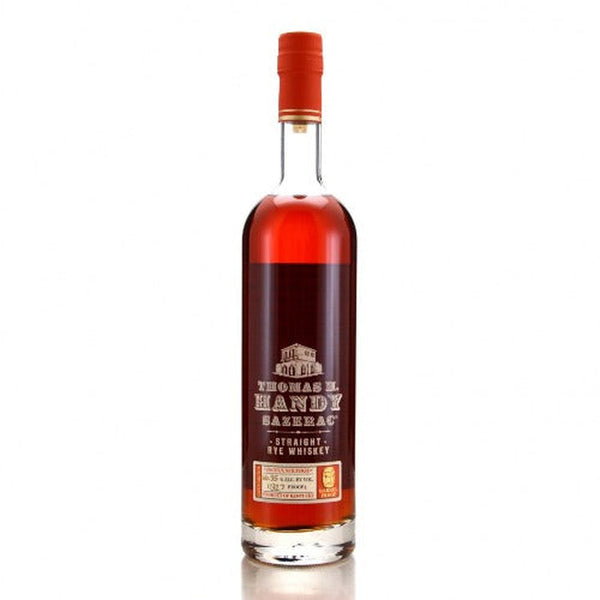 Thomas H Handy 2006 1st Release BTAC - 750ml
The 1st Release of the Buffalo Trace Antique Collections Thomas H. Handy Sazerac Rye.  
Thomas H. Handy Sazerac Rye is a highly sought-after American rye whiskey that is part of the Buffalo Trace Antique Collection. The 2006 release was the first edition of this limited annual release, and it quickly gained a reputation as one of the finest rye whiskeys ever made.
This rye whiskey is named after Thomas H. Handy, who was a key figure in the development of the Sazerac cocktail in the late 1800s. The whiskey is made from a mash bill of 51% rye, 39% corn, and 10% malted barley, and it is bottled at barrel proof, which for this release is 66.35% abv or 132.7 proof.
The 2006 release is known for its complex and intense flavor profile. On the nose, you can detect notes of caramel, vanilla, and oak, along with a hint of cinnamon and baking spices. On the palate, it is full-bodied and rich, with flavors of dark fruit, tobacco, and leather. The finish is long and warming, with a spicy kick that lingers on the tongue.
Overall, the Thomas H. Handy Sazerac Rye 2006 release is a whiskey that is revered by connoisseurs for its depth of flavor and remarkable complexity. It is a true collector's item and is highly prized by those lucky enough to acquire a bottle.