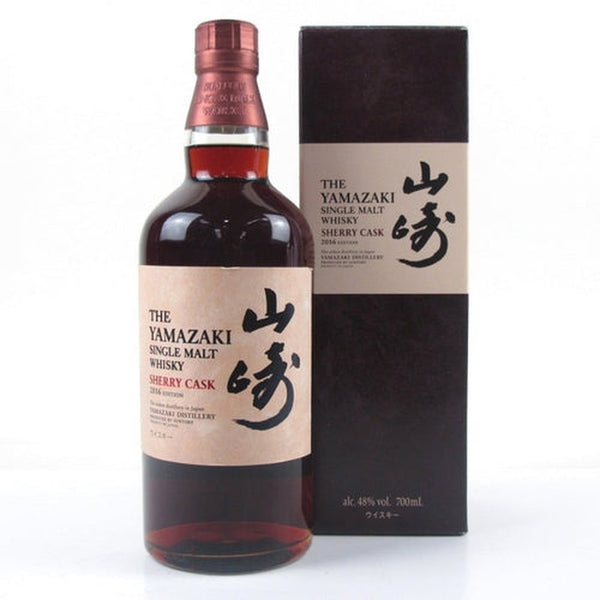 Yamazaki 2016 Sherry Cask Single Malt Whisky - 750ml
After the incredible success of the Yamazaki Sherry Cask 2013, voted "best whisky in the world" for 2015 in Jim Murray's Whisky Bible, Suntory reiterates the exercise with the Yamazaki Sherry Cask 2016.

Composed exclusively of whiskies from Yamazaki aged in Sherry casks (Spanish barrels formerly used to mature the famous wine from Jerez), the 2016 edition is part of the heritage from previous versions with a fine selection of casks by Shinji Fukuyo, Suntory's Chief Blender, using the same approach as for the 2013 edition but with 2 additional years of aging. Some 25 years old whiskies are part of the components of this exceptional single malt!
In total, 5000 bottles were produced of the 2016 version. Bottled at 48%.
750ml with box
Nose: Raisin, sun-dried tomato, clove, cocoa.
Palate: Deep, rich, sweet and sour, chocolate with hazelnuts.
Finish: Long, bittersweet, sour.
Overall: Deep richness, mellowness and complexity of flavors