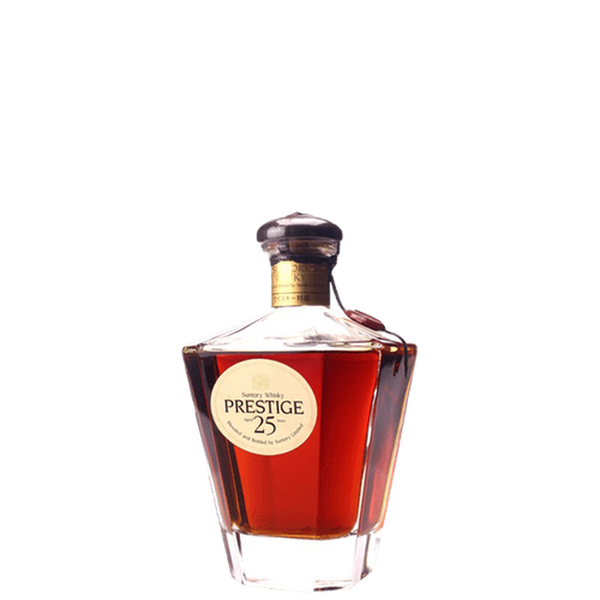 Suntory Prestige 25 Year Old Blended Whisky Kagami Crystal Decanter - 700ml
SUNTORY Blended Whisky PRESTIGE 25yo KAGAMI Crystal Decanter 
Suntory Prestige 25 years is a very old Japanese whisky, coming from the Yamazaki Distillery – the birthplace of Japanese whisky. To produce it, the geniuses at Suntory selected the finest prized stock of malt whisky, which has been matured for a quarter of a century or more. They then blended this with at least 25 year old mellow grain whisky.
It was bottled in 1989 to celebrate Suntory's 90th Anniversary.  Only a few bottles left in existence.  

Please note this is the bottle only.