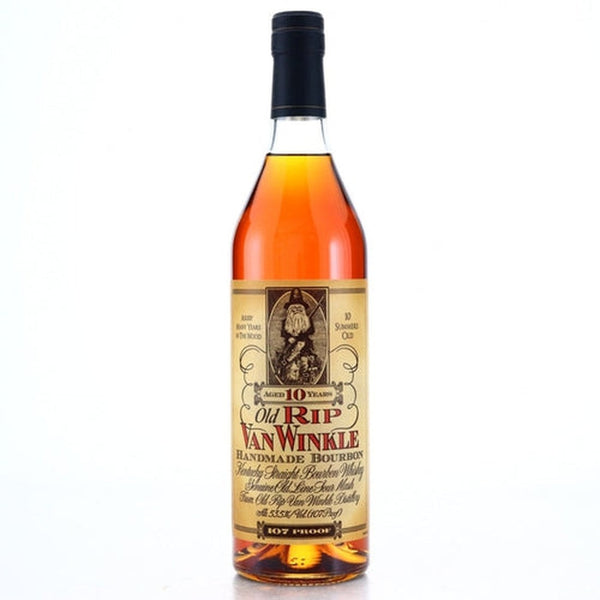 Old Rip Van Winkle 10 Year Old Bourbon - 750ml
This wonderful bourbon is bottled as close to barrel proof as possible. We add just a splash of our Kentucky limestone well-water when we empty the barrels for bottling. Thus, this whiskey is as smooth as any you will find.
tasting notes
See a rich, copper color. Smell enticingly sweet, spicy, caramel-nut-fudge aromas. Enjoy a fruity, medium-to full-bodied palate with intense dried fruit and toasted nuts notes. Each sip finishes with a very long, bold wave of peppery brown spices, floral honey and charred barrel flavors that balance the weight of the alcohol. It's a big, bold, aged bourbon that has great balance for its high proof and flavor.