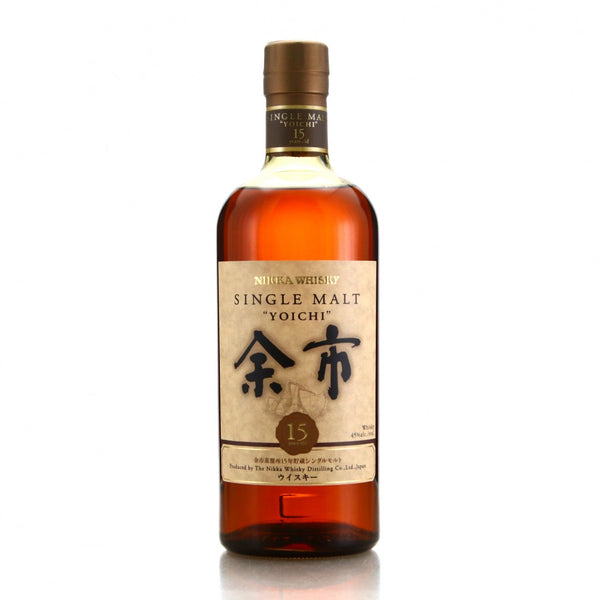 Nikka Yoichi 15 Year Japanese Single Malt Whisky- 750ml
Discontinued Age Statement classic from Nikka.
This whisky is produced at Nikka's Yoichi distillery located on Japan's northern most island, Hokkaido. The location of the distillery was chosen for its elevation and cool climate, proximity to a forest for access to wood for barrels, and a high quality water source nearby. This distillery still employs direct coal fired pot stills, something even the Scots rarely still do.