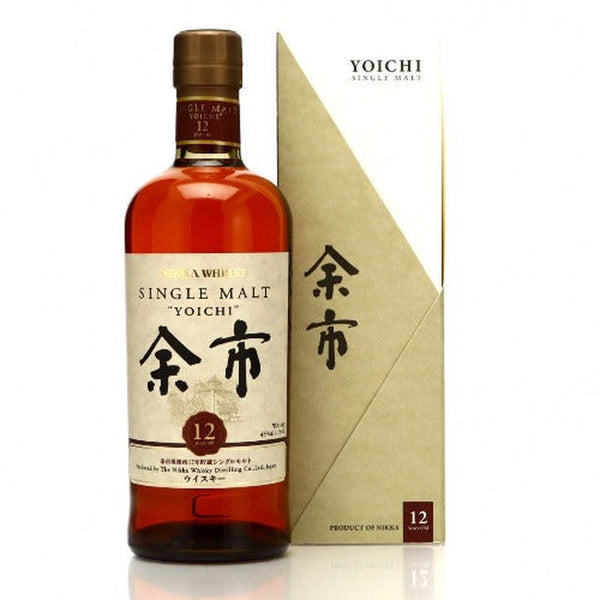 Nikka Yoichi 12 Year Japanese Single Malt Whisky - 700ml
A 12-year-old from Nikka's Yoichi distillery.  The age-statement is now, sadly discontinued.
A Japanese single malt bottling from Nikka's flagship distillery in Hokkaido. Nikka was founded in 1934 by Masataka Taketsuru, a former Suntory employee who had studied at the University of Glasgow, and later trained as a blender at the now-lost Hazelburn distillery in Campbeltown.  Taketsuru opened the Yoichi distillery in the same year as establishing the company, modeling its pot stills on the long-necked design of the Longmorn stills in Speyside.