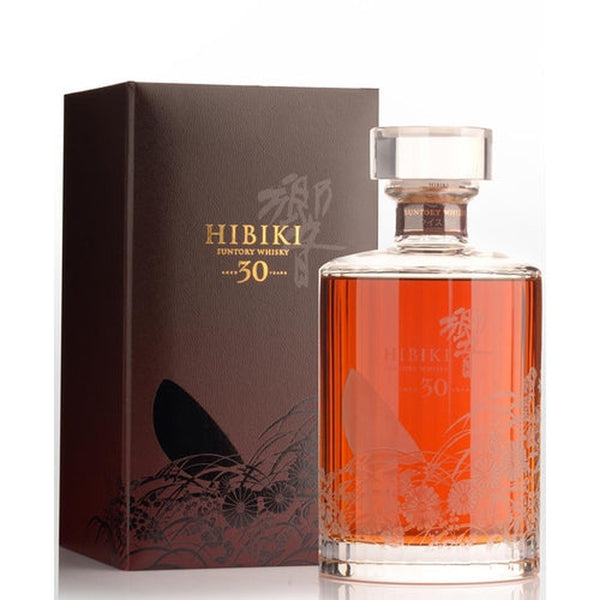 Hibiki 30 Year Old Blended Whisky Kacho Fugetsu Limited Edition - 700ml
Kacho Fugetsu Limited Edition hand etched bottle.
Hibiki 30 Year Old Bottling Note. An absolutely stunning release from Hibiki. This was awarded the Trophy at the International Spirits Challenge in 2004, 2006 and 2008. It was also awarded the coveted title "World's Best Blended Whisky" at the World Whiskies Award in 2007 and 2008!
This true masterpiece in the art of blending, Hibiki 30-year-old is a remarkable mix of the finest single malt from Yamazaki and Hakushu, aged in different types of casks, and subtly vatted with grain whisky from Chita distillery.
This results in an endless medley of gourmet flavors of raisins, prunes, dried figs, apricot jam and chestnut, all coated with spicy notes of gingerbread and cinnamon. After made you flying through a rich and intense aromatic universe, it will slowly disappear, leaving you with elegance some subtle touches of leather, cedar and brown sugar.
Composed of malt and grain whiskies matured at least thirty years in oak barrels, the Hibiki 30-year-old will seduce lovers of whisky with its deep complexity and incredible maturity. Bottled in its delightful bottle with 30 facets representing 30 years of age, the most mature of Hibiki family expresses the quintessence of the art of Japanese whisky.