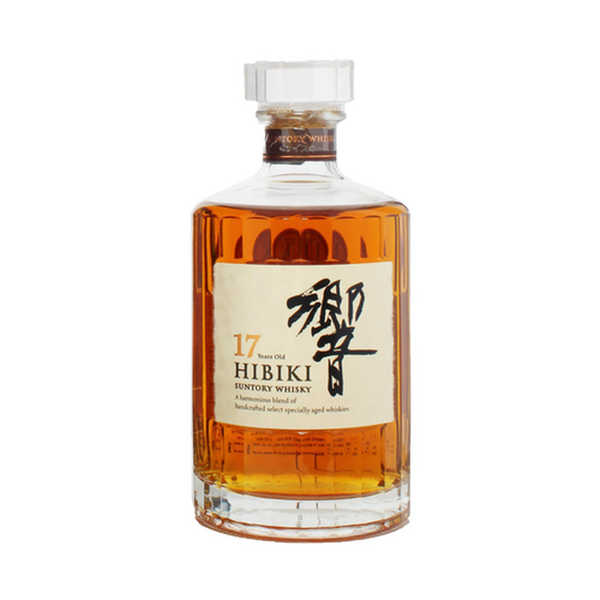 Hibiki 17 year old Blended Whisky No Box - 700ml
Hibiki® Whisky embodies the soul of Japanese craftsmanship,
this harmonious blend resounds with calm complexity and "Wa", oneness.
 *Note Bottle Only - Display box not included.
A fantastic Japanese Whisky blend, made with aged malt and grain whiskies from Suntory's three distilleries. Spicy and sophisticated, this is great for catching people out at blind tastings. Recently awarded a Gold 'Editor's Choice' award from Whisky Magazine and picked up the top prize in its category at the World Whisky Awards 2010. 
Color:  amber  
Nose:  peach, apricot, melon, rose, lily, lemon leaf
Palate:  toffee, black cherry, vanilla, and Mizunara (Japanese oak)
Finish:  sweet, fruity, with lychee aftertaste