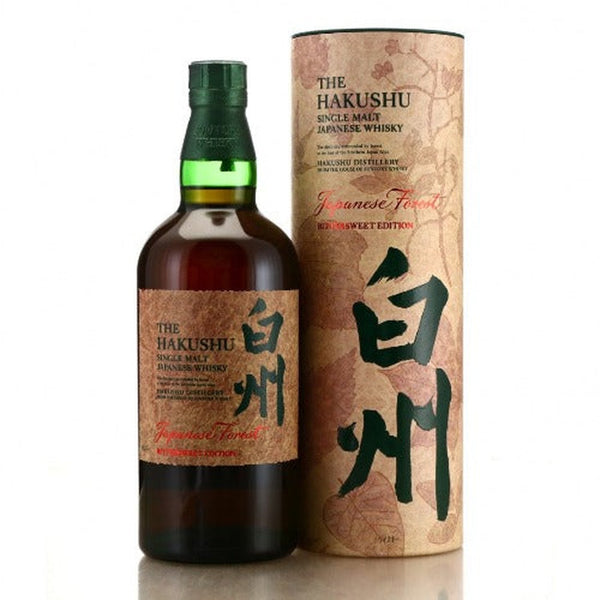 Hakushu Japanese Forest Bittersweet Edition - 700ml
Indulge in the tranquil embrace of Japan's woodlands through the Hakushu Japanese Forest Bittersweet Edition, an exquisite tribute to the allure of nature.
This remarkable whisky embodies nature's splendor, capturing a vibrant yet intricate taste profile featuring hints of Manuka honey, zesty orange marmalade, and rich cacao. Its impeccably balanced bitterness, reminiscent of espresso, leaves a gratifying and lingering impression. Meticulously crafted with precision and dedication, it mirrors the unspoiled beauty of Japan's landscapes.
This edition from Hakushu is a rare find, appealing to collectors seeking a distinctive passage into Japan's forest heartland with each sip. Immerse yourself in the serenity of the woods, enriched by the artistry of Japanese whisky-making.