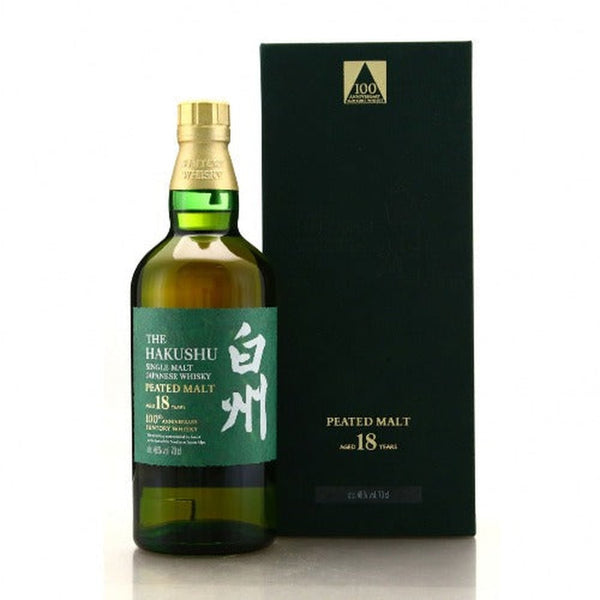 Hakushu 100th Anniversary Edition 18 Year Old Peated Single Malt Whisky - 700ml
The Hakushu 18-Year-Old Peated Malt is composed of malt whiskies all aged for a minimum of 18 years. The blenders' notes described the challenge of working with peat, made possible thanks to the area's unique terroir, climate, and pure mountain water filtered through granite rocks (this softens the whisky's signature smoky taste).
Comes with matching limited edition display box.