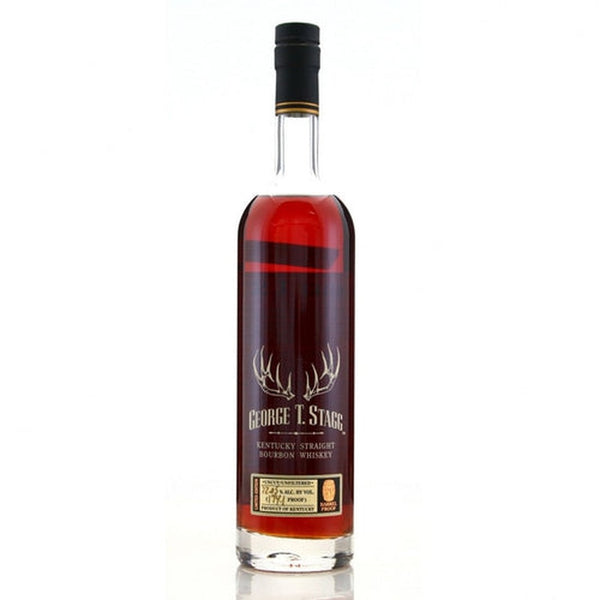 George T Stagg 2016 BTAC - 750ml
George T. Stagg is often regarded as the flagship of the annual Buffalo Trace Antique Collection (BTAC) release, second only to Pappy Van Winkle in the affection of many enthusiasts, a very aged, cask strength bourbon made from Buffalo Trace's rye mashbill. This year's batch was drawn from 142 barrels, minimum age 15 years and 4 months, and bottled at a potent 144.1 proof (72.05% ABV).
TASTING NOTES:
Lush toffee sweetness and dark chocolate with hints of vanilla, fudge, nougat and molasses. Underlying notes of dates, tobacco, dark berries, spearmint and a hint of coffee round out the palate.