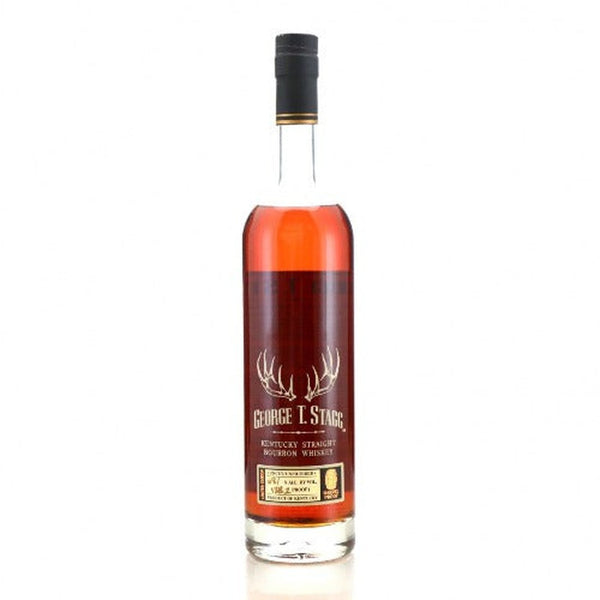 George T Stagg 2015 BTAC - 750ml
GEORGE T. STAGG BOURBON INFO
Region: Kentucky, USA
Distiller: Buffalo Trace
Mashbill: Mash Bill #1 (~10% rye)
Cask: New Charred Oak
Age: 15 years
ABV: 69.1%
Cask Strength | Non-Chill Filtered | Natural Color

EYE
Corduroy brown
NOSE
A thick complex aroma of caramel, dark fruit, dark sweets, spice and wood starts it off and a wee bit of water starts a reaction that unleashes notes of molasses and vanilla.
PALATE
Wood is upfront followed by a cavalcade of dark sweets, dried dark fruit, spice, sweet tobacco and leather. Like with the nose it's a dense complex flavor. A bit of water surfaces light notes of vanilla and burnt chocolate.
FINISH
Long and woody layered with dark fruit, vanilla and a touch of mint.
BALANCE, BODY & FEEL
Great balance through the senses, rich full body and a warm oily feel that coats the mouth and throat.
OVERALL
2015 George T. Stagg Bourbon is rich and full across the senses with a great balance existing across the entire whiskey. It's bold yet elegant in its delivery and even though it's knocking on the door of 140 proof it's very easy to drink. It's something I can't help but love. This is a bourbon worth waiting in a short line for.

-thewhiskyjug.com