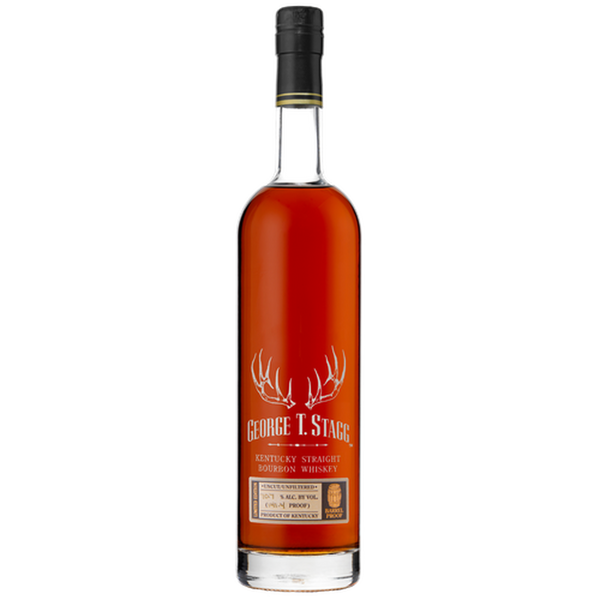 George T Stagg 2014 BTAC - 750ml
George T. Stagg is often regarded as the flagship of the annual Buffalo Trace Antique Collection (BTAC) release, second only to Pappy Van Winkle in the affection of many enthusiasts, a very aged, cask strength bourbon made from Buffalo Trace's rye mashbill. This year's batch was drawn from 161 barrels, minimum age 16 years and 4 months, and bottled at a potent 138.1 proof (69.05% ABV).
Barrels for this year's George T. Stagg bottling were selected from Warehouses C, H, I, K, L, P, and Q.  This uncut and unfiltered bourbon was distilled back in the spring of 1998 and weighs in at 138.1 proof.  Although still highly allocated, happily there are a few more bottles available this year, since Buffalo Trace increased distillation for George T. Stagg back in 1997. This whiskey tastes of dark chocolate, vanilla, coffee, and dates.