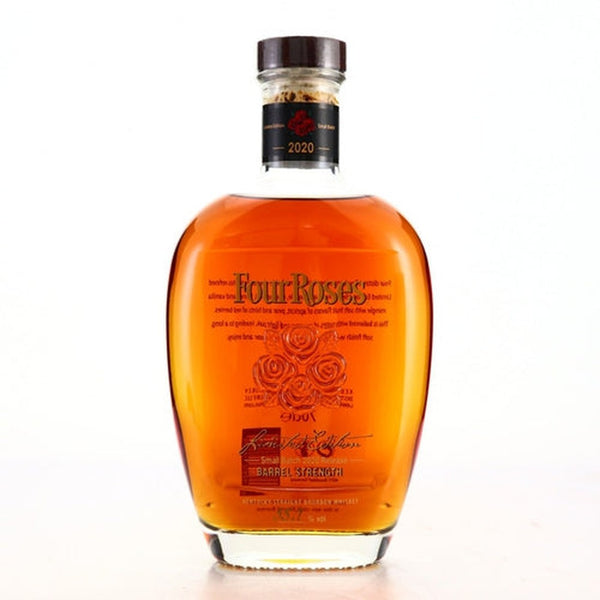 Four Roses 2020 Limited Edition Small Batch Barrel Strength Bourbon Whiskey - 750ml
This year's limited-edition Four Roses combines four of the distillery's 10 recipes in these rough proportions:
30% 12 year old OBSV
25% 12 year old OESV
25% 16 year old OESK
20% 19 year old OBSK
Whisky Advocate says:
Four Roses uses two mashbills and five strains of yeast to create its 10 recipes. B or E indicates the mashbill, while the fourth letter—F, K, V, O, or Q—refers to the specific yeast strain. The V strain creates delicate fruit flavors while K adds light spice.