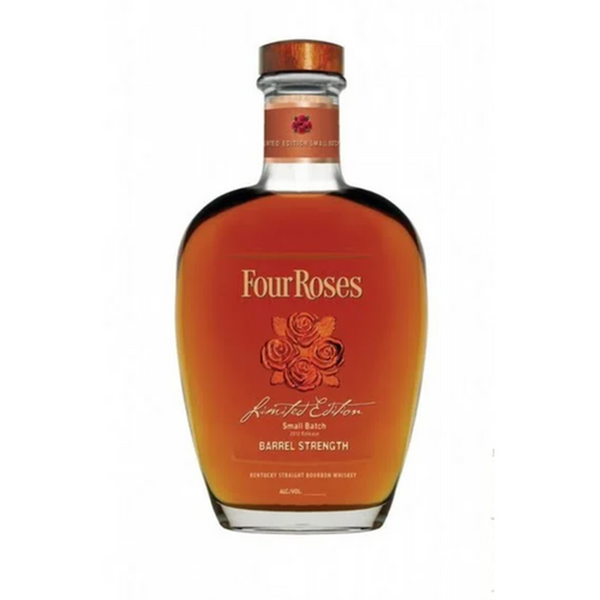 Four Roses 2019 Limited Edition by Small Batch Barrel Strength Bourbon Whiskey - 700ml
The 2019 Four Roses Limited Edition Small Batch consists of a blend of double digit aged bourbons. This includes a 21 year OBSV, 15 year OESK, 15 year OESV, and an 11 year OESV. This marks the first time that a limited edition Four Roses has featured a 21 year old bourbon.

Four Roses uses 2 different mashbills and 5 different yeast strains to create 10 unique bourbon recipes. Of those recipes, 3 are blended together to make Limited Edition Small Batch 2019 - OBSV, OESK, and OESV. By comparison Four Roses Small Batch  uses 4 of the 10 recipes - OBSO, OBSK, OESO and OESK. Four Roses Bourbon uses up to all 10 recipes.

The first letter is always O and designates the production facility, Four Roses Distillery. The second letter designates the mashbill which can be E (75% corn, 20% rye, 5% malted barley) or B (60% corn, 35% rye, 5% malted barley). The third letter is always S and designates the whiskey distillation, straight whiskey. The fourth letter designates the yeast strain, which can be V (delicate fruit), K (slight spice), O (rich fruit), Q (floral essence), or F (herbal notes).