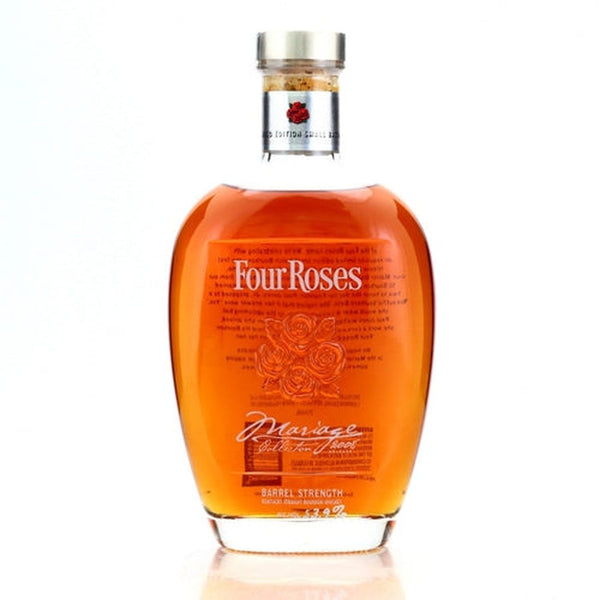 Four Roses 2008 Mariage Limited Edition Small Batch Barrel Strength Bourbon Whiskey - 750ml
2008 is the 120th anniversary of the Four Roses name. We're celebrating with an exquisite limited edition small batch Bourbon – the first release in our Mariage Collection. From time to time, our Master Distiller will select a few exceptional barrels from our 10 Bourbon recipes and marry them by hand. He has married two to honor the day our Founder, Paul Jones, Jr., proposed to a beautiful Southern Belle. She replied that if her answer were "Yes," she would wear a corsage of roses to the upcoming ball. Paul Jones waited excitedly the night. When she arrived, she wore a corsage of four red roses. He named his Bourbon "Four Roses" as a symbol of his passion for her.

Nose: Vanilla, candied apple, and berries
Palate: Sweet and spicy, like dipping a sugar cube in a Szechuan hot pot. The flavor is allspice, candied fruit, and berries.
Finish: Very oaky on the finish and all the heat on the palate dies down on the finish. Impressive for a barrel-strength bourbon.