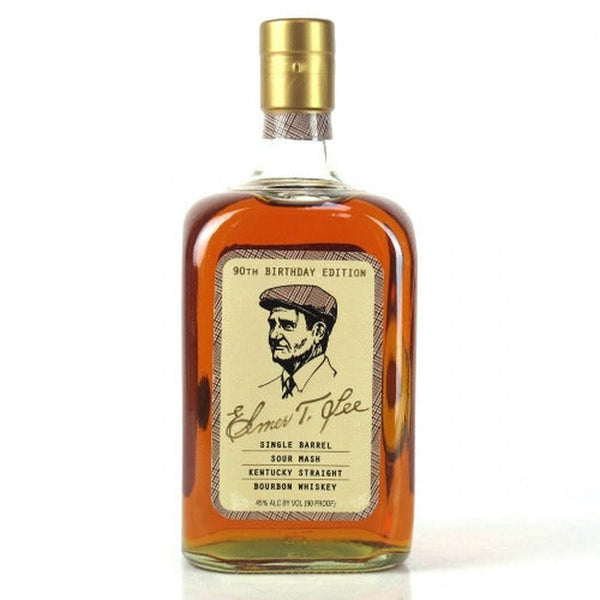 Elmer T. Lee 90th Birthday Edition - 750ml
An extremely rare and highly sought bottle of Elmer T Lee.
Elmer T. Lee Single Barrel Kentucky Straight Bourbon / 90th Birthday Edition

This whisky is named after the legendary Elmer T. Lee (1919-2013), who was hired in 1949 by Col. Albert B. Blanton to work at Buffalo Trace (Named George T. Stagg Distillery at the time).  
Starting from the bottom he worked his way up to Master distiller then retiring in 1985, he passed away in 2013 aged 93. This bottle was released shortly before that, on his 90th birthday. At the time, Lee was one of only two living Master Distillers to have a bourbon named after them.