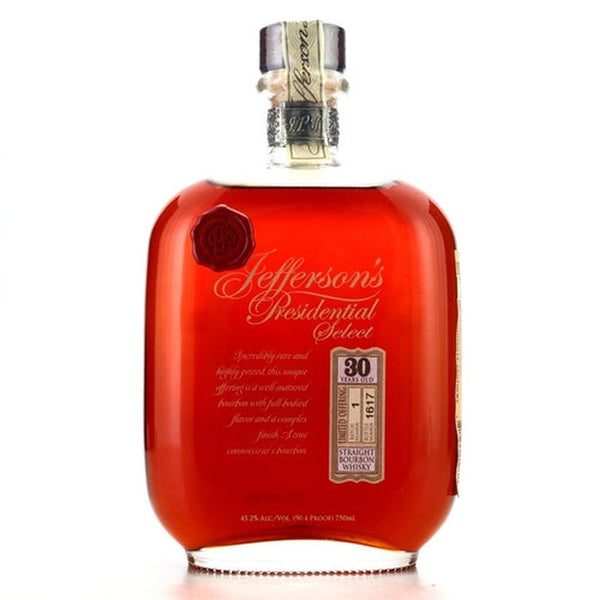 Jefferson's Presidential Select 30 Year Old Bourbon Batch 1 - 750ml
Jefferson's Presidential Select 30 Year Bourbon
This 90.4-proof, 30-year-old bourbon is bursting with vanilla with a long, spicy finish. Available in limited quantities, it is must-have for any discerning bourbon drinker.
Tasting Notes
Color: Deep, dark and rich
Nose:  Rich vanilla with an upfront spice and underlying butterscotch
Body:  Surprisingly refreshing with a mixture of sweet and spice. Caramel surfaces mid-palate and the finish finds hints of wood and blackberry.
Finish:   Long with warming spice.