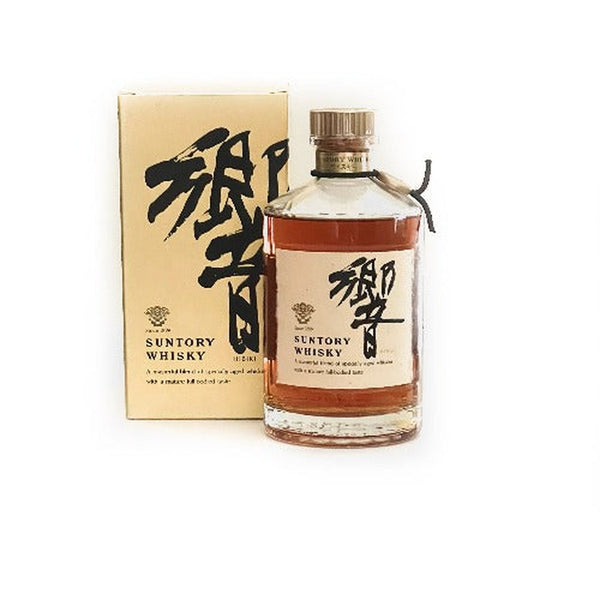 Vintage Hibiki NAS Gold Box 2nd Release - 700ml
Hibiki whisky was launched in 1989, in order to commemorate Suntory's 90th anniversary. The Hibiki line is not only Japan's most highly awarded blended whisky, but it has been recognized internationally numerous times with countless awards and stands tall as a proud bastion of Japanese whisky-making prowess.
This is the 2nd release of Hibiki from 1991/1992 for the domestic market and although it is a non-age-statement it is known to contain single malt whiskies from Hakushu and Yamazaki blended with grain whisky from the Chita distillery with an average age of 17-21 Years and used whiskey as only as 40 years.