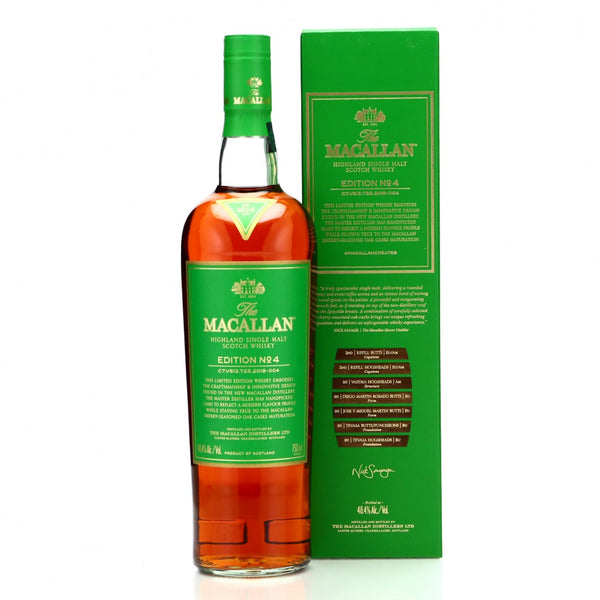 Macallan Edition No 4 - 750ml
The Macallan Edition No. 4 exposes the structure of the whisky, drawing parallel on how The Macallan's new distillery is constructed. This limited edition whisky has been shaped by the use of exceptional oak casks, which are the single greatest contributor to the outstanding quality, natural colors and distinctive aromas and flavors of The Macallan.
Drawn from a combination of European and American oak Sherry casks, Edition No. 4 presents a zesty, vibrant and invigorative single malt with notes of honey, sweet toffee and citrus fruits.