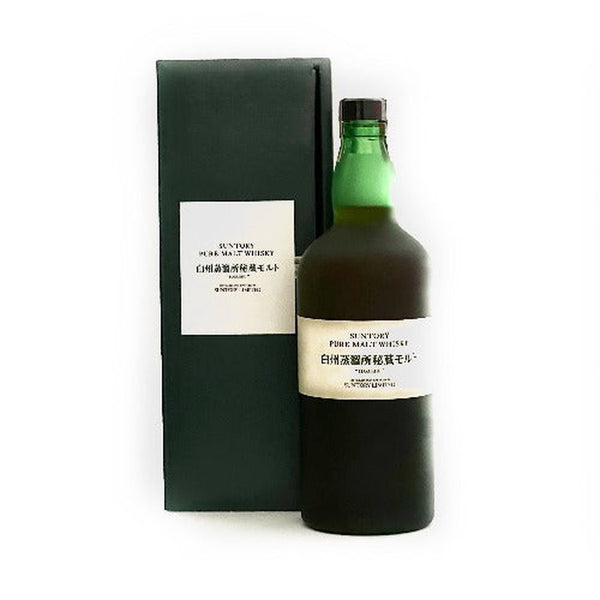 Vintage Hakushu Treasured Malt - 700ml
A bit of a mystery yet extremely collectible as there aren't many left.  Distilled in 1984 and released at the distillery in the early 2000s.

The label reads:
"For those who love whiskey, this is a special limited edition pure malt that carefully selects and examines the treasured malt of Suntory's 3rd malt whiskey distillery "Hakushu Higashi". The unblended whiskey was brewed in wooden barrels in 1984 and distilled slowly in an open-fire kettle.  It was packed in sherry cask barrels and stored in the Yatsugatake Aging Cellar No. 2 storage. It has a sweet and luxurious taste derived from the sherry barrels and a sweet water incense reminiscent of vanilla."