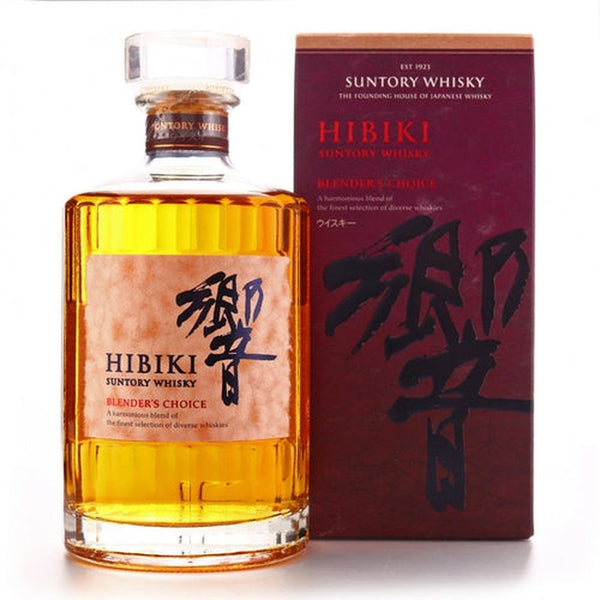 Hibiki Blender's Choice - 700ml
Hibiki  Whisky embodies the soul of Japanese craftsmanship,
this harmonious blend resounds with calm complexity and "Wa", oneness.
Hibiki is a blended whisky brand from Suntory comprised of grain whisky from their Chita distillery and malt whisky from their Yamazaki and Hakushu distilleries. It will include wine-cask aged whiskies and bares no-age-statement. Exclusively released in Japan in September 2018. Bottled at 43% ABV.

700ml with box