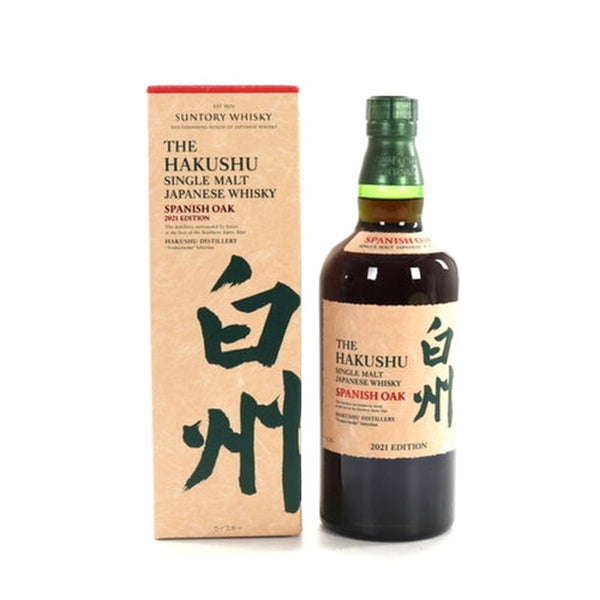 Hakushu Spanish Oak Limited Edition 2021 - 700ml
Only 300 bottles were released.  We haven't seen a Sherry Cask Hakushu Spanish Oak in quite some time.  Excited to see what Suntory has in store for us. 

Suntory says we should expect cacao, manuka honey, and dark chocolate on the nose, then soft sweetness and a slight bitterness on the palate. The finish is "smooth" and has just the right amount of bitterness.