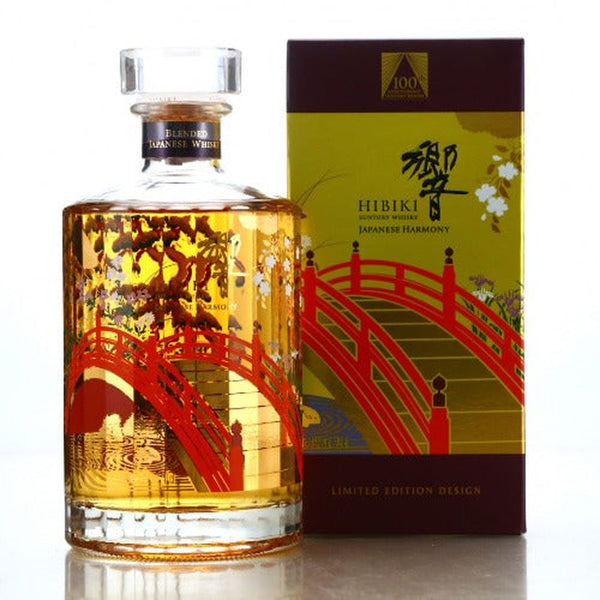 Hibiki Japanese Harmony 100th Anniversary Edition - 750ml
Suntory's 100th anniversary is a monumental milestone in the history of this renowned Japanese beverage company. Founded in 1899, Suntory has spent a century crafting exceptional spirits and beverages, embodying a commitment to quality, innovation, and the spirit of Japanese craftsmanship. This centennial celebration marks a century of dedication to producing exceptional whisky, such as their iconic Hibiki and Yamazaki expressions, as well as a wide range of other beverages. Suntory's influence has extended beyond Japan, earning a global reputation for its commitment to excellence. The 100th anniversary is a testament to Suntory's enduring legacy and its ongoing dedication to delivering remarkable tastes and experiences to consumers around the world.
This is a limited edition release of Hibiki Japanese Harmony with 100th Anniversary branded box.