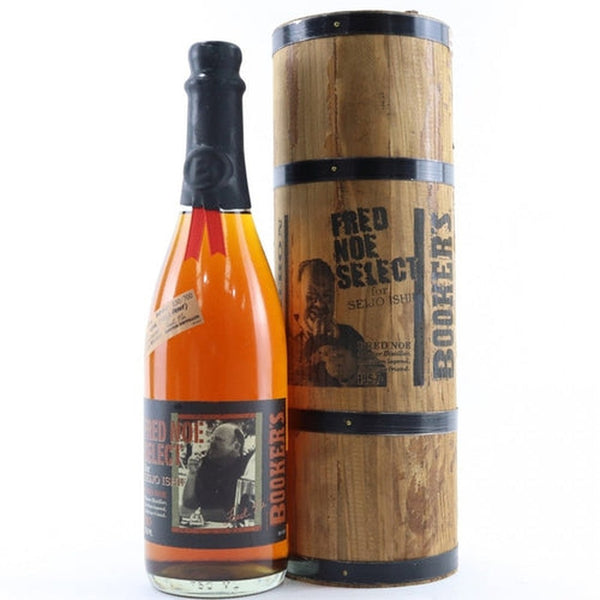 Booker's Fred Noe Select for Sejo Ishii Limited Edition - 750ml
Booker's Fred Noe Select Exclusive for Seijo Ishii
Only 700 bottles released.  Bottled at 6 years 10 month and 122 proof.
The Booker's brand is a subsidiary of Jim Beam and was named after former master distiller, Booker Noe. His son Fred is now the current master distiller and is on record as having said, "if you're drinking Booker's, you better have your pajamas on!" Jim Beam has two distilleries in Kentucky where they produce their bourbon, but Booker's is the only brand produced exclusively at one of them; the Boston Road plant, now also known as the Booker Noe distillery.
Fred Noe specially selected the three casks in this small-batch release for upscale Japanese supermarket chain Seijo Ishii.