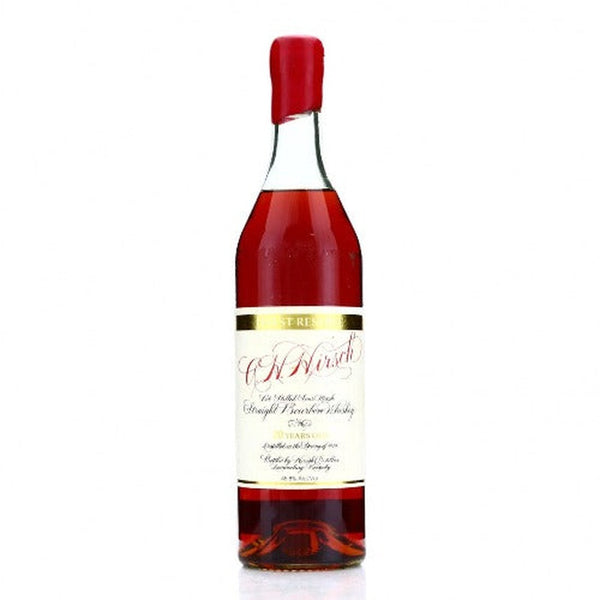 A.H. Hirsch 20 year Red Wax - 750ml
This spectacular 20 year old straight Bourbon was distilled in Spring 1974 at the Pennco Distillery (Schaefferstown, Pennsylvania). Not long after this stunning liquid was laid to rest the distillery was purchased in foreclosure and renamed as Michter's.
Adolf Hirsch had commissioned the whiskey to be distilled, which then aged until 1989 when the distillery was once again in foreclosure. Hirsch then sold the whiskey to the Hue Family (Kentucky) in 1990. Although most of the stock was transferred into stainless steel tanks, which halted the age at 16 years, some was further matured in barrels and bottled at 18, 19, and 20 years. This 20 year old 'red wax' release was bottled between late 1994 and early 1995.
Filled from new charred American oak barrel at 91.6 Proof (45.8%), this limited release A. H. Hirsch Finest Reserve is a Unicorn of the Bourbon world and is still classed by many as one of the greatest Bourbon whiskies of all time.