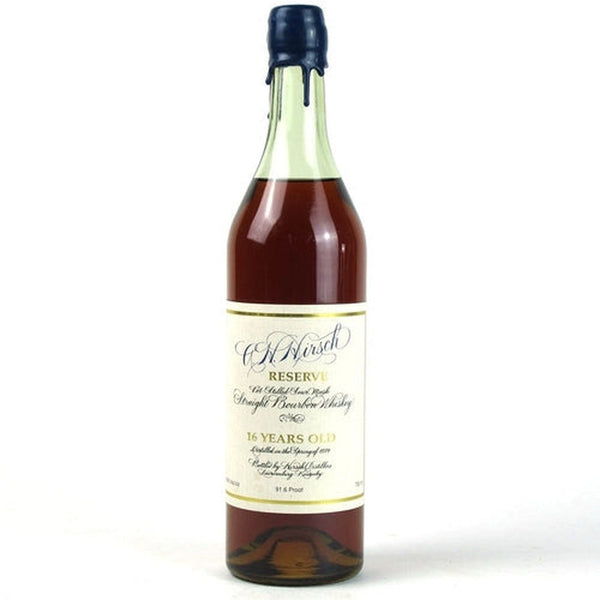 A.H. Hirsch 1974 16 Year Straight Bourbon Whiskey - Blue Wax 750ml
It's the A.H. Hirsch Reserve 16 Year Old, a whiskey with a uniquely convoluted history, and an unlikely journey towards skyrocketing value. The bourbon's story has been explored before, with Chuck Cowdery writing the book on the subject, literally: The Best Bourbon You'll Never Taste.
A true unicorn of sorts.  This is the 1st bottle of the 3 1974 16 years.  Blue Wax, Gold Wax, and then Gold Foil.  These bottles, especially the blue wax version, rarely hit the open market.