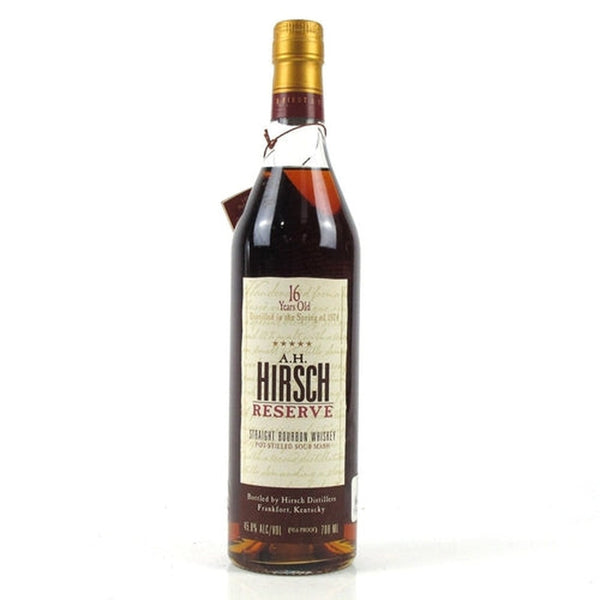 A.H. Hirsch 1974 16 Year Straight Bourbon Whiskey - Gold Foil - 750ml
It's the A.H. Hirsch Reserve 16 Year Old, a whiskey with a uniquely convoluted history, and an unlikely journey toward skyrocketing value. The bourbon's story has been explored before, with Chuck Cowdery writing the book on the subject, literally: The Best Bourbon You'll Never Taste.
A true unicorn of sorts.  Bottled in 2003.